Me has composed twelve point plan for good happy success. I've only made it to step five, so sue me if your results vary. In step one, the patient is required to return to their hometown for the holidays. In my case, that town is Keokuk, Iowa. You may have read about it in my previous post entitled "Merry X-Max." It's a wonderful place and it's a wonderful life starring
Jimmy Stewart
as the General Manager for the steel castings plant. Step two consists of hooking up with an old high school "dude," preferably one who is as cynical as you are regarding the former stomping grounds. In my own example, we will now refer to the "dude" as
Bob Weir
. In fact, at one time the dude actually looked a little like Bob Weir, even though he enjoyed the
Phil Lesh
material more. After all,
Ratdog
is just a step higher than your local
Grateful Dead
tribute band. Step three requires smoking marijuana. You cannot proceed to step four without completing step three. And as the hometown Bob Weir stated on Christmas Eve: "
As long as I can smoke something, I'll be alright
."
For step four, you'll need to visit Keokuk's annual "City Of Christmas." If you're not familiar with Keokuk's "City Of Christmas," you probably have something similar in your own hometown. Essentially, it's a bunch of Christmas lights, Christmas themed displays, and a low-wattage radio station that cranks out 24 hours of non-stop Christmas gansta rap. You now understand why you need to complete step three before progressing on to step four.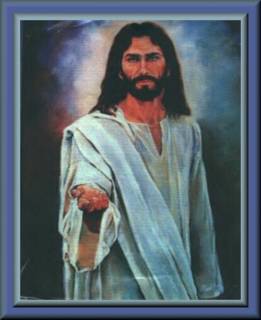 One drives through the City Of Christmas at a low speed. Speeders and vandals have to contend with the City Of Christmas Police Department. The offices of the City Of Christmas Police Department are a camper next to the bandstand. They wear Kevlar parkas and have their own candy cane swat team. It's just like an episode of "Hill Street Blues" except all the characters here dress in green and red. When you leave the City Of Christmas, blue neon deer jump over your vehicle. Once again, you really should finish step three before step four. Trust me.
Step five requires you to look for your hometown's toughest tavern, bar, or honky tonk. This part is tricky, as years may have passed since you've actually visited a local watering hole and, as
The Byrds
song goes "I was so much older then, I'm younger than that now." What?
Luckily, I just moved from my beloved hometown, so I knew that former violent nightspots like "Dirty Harry's," "The Glass Rail," and "Tweaker's Shank*" were now closed. Hell, the real violent spots, like the infamous "four corners" bars** (a stabbing every weekend!) were closed even when I was in high school, so there really hasn't been a truly scary bar in Keokuk in almost twenty years. I knew that some shady undertakings were taking place in a place called "T.J.'s House Of Music.***" I'm not sure who T.J. is, but I'm pretty sure that the only music there is the sound of people grinding their teeth after doing a line of crystal in the bathroom. It's now Christmas, so a lot of bars are closed. T.J.'s doesn't have any external signage, but a glimpse through the tinted windows showed a faint light over the bar. The door was locked and, despite our promise to pay in cash, the bartender refused to let us in, even though two men were still seated at the bar enjoying their Miller High Life and Meth. Bob Weir and I moved on to the ever-reliable Tee Pee Lounge.
There is no draft beer at the Tee Pee Lounge. Pleasure comes your way in twelve ounce cans and there's nothing fancier than well drinks if'n your in the mood for a cocktail. Surprisingly, everyone was under the age of 30 ('cept for me and Bob Weir) at the Tee Pee Lounge, and even the bartender was pretty hot. I say this with amazement because a friend's mother used to bartend there and she was at least 65 at the time. The fact that the Tee Pee found 1.) someone under the age of 30 to dish out cans of beer and 2.) that she was fairly attractive means the Tee Pee has made incredible improvements since they first opened in 1943. A drunk dude present that night told Bob Weir all about it. We had bet a round that the bartender wouldn't know shit about the Tee Pee's history. She didn't. I won.
The local Coast Guard was present in the form of a drunk twenty-something guy that sat next to me and told me all about his work. He was very proud of what he did, oftentimes using a military vernacular to try and impress me. What did not impress me was his confession that he had to go to work in four short hours. Thank God the river is frozen over this time of year; this Marine wanna-be really needed to be put to bed and was in no shape ready to deal with
The Wreck Of The Edmund Fitzgerald
.
The jukebox played the obligatory
Lynyrd Skynyrd
,
AC/DC
, and today's best country. "
Papa Was A Rollin' Stone
" played which brought the dozen patrons into a reflective mood. Daddy don't like to be tied down in Keokuk; hell, even the condom machine at the Tee Pee states "
For refund insert baby
." I thought it was kind of clever myself.
Then
Gloria Gaynor
came on the jukebox and the bartender started to dance. Below is a picture of her dancing, but it's too dark to see anything. She was hot. Trust me.
Like I said, I only made it to step five because me and Bob Weir totally shut down the Tee Pee Lounge. And even though it wasn't the most surly bar in Keokuk, it probably was the most fun. And isn't that what we're really seeking during the holidays anyway? I got home at 3:30am and crashed the folk's refrigerator for some pickled herring before going to bed to let Santa do his business. Santa. Jesus. They're the same thing, according to Master Shake.
*Not a real bar
**The Four Corners were essentially four bars, each on facing the other on the corner in a neighborhood in West K. Only two of the four remained standing when I was in high school. Now, only one building remains and it's closed for business.
***Supposedly, Styx played there. I don't believe it.